How to Access The Dark Web
Looking for how to access the infamous Dark Web? Don't you worry, you've arrived at the right place.
I will guide you on how to access Dark Web securely.
Dark web is a sub-set of the Deep Web that contains all sorts of websites, both legal and illegal. The dark web exists on darknets, which are "overlay networks". They're build on top of the normal Internet, but they require special software to access, so they aren't normally visible or accessible to common people.
Want to know more about Dark Web? Check Out my post on What is Dark Web!
Before we start, you will have to understand the importance of staying anonymous while surfing the dark web as that part of internet is full of some dangerous people waiting for you to make a mistake so that they can trace you, hack your devices and get your valuable to misuse or sell them. Whatever you do on the Dark Web especially viewing the Dark Markets, can be traced by your ISP (Internet Service Provider) and the Cyber Crime Department.
STEP 1: GET A VPN
Firstly, Get yourself a good VPN Software , you would be simply amazed by how a simple VPN will encrypt your internet traffic so that no one (including your ISP and Law Enforcements) will know what you are browsing.
The top 3 vpn's I would recommend are :
1. Hide.me
2. Tunnel bear
3. Cyberghost
STEP 2: DOWNLOAD TOR BROWSER
Dark Websites are accessed through a special browser called Tor Browser Bundle. The Tor software protects you by bouncing your communications around a distributed network of relays run by volunteers all around the world: it prevents somebody watching your Internet connection from learning what sites you visit, it prevents the sites you visit from learning your physical location, and it lets you access sites which are blocked. Download and Extract Tor Browser ONLY through its official website.
Here is the Link : https://www.torproject.org/projects/torbrowser.html.en
STEP 3: CREATING A SAFE ENVIRONMENT
We have all the softwares we need, now it's time to make a secure connection to stay anonymous while browsing dark web. First Close all the open application on your pc and then start your Vpn services with the Vpn software you downloaded in step 1 and connect to a location far away from your current location.
After you have successfully connect yourself to a vpn network then it's time to start the tor browser. Go to folder where you extracted the tor browser in step 2 and double click on "Start Tor Browser".

STEP 4: DISABLE JAVASCRIPT ON TOR
On left side top corner of your Tor browser check for a red circle on the S symbol, If it has a red circle then your browser has JavaScript disabled in it. If it doesn't then click on S and then click on "forbid script globally" to disable JavaScript.
Now that you have created a Safe environment on your pc and disabled JavaScript on your browser, It's time to browse on the dark web.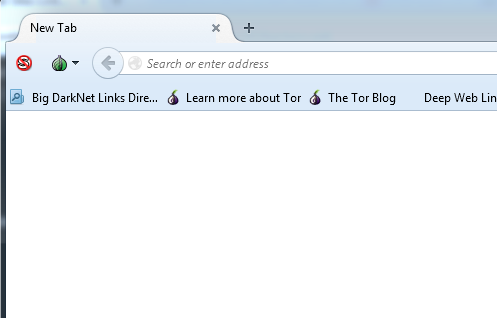 STEP 5: HAVE FUN !!
You now are wondering which websites to visit now. So checkout the list of websites on dark web.
CLICK HERE TO GET THE LIST TO VISIT WHILE IN DARK WEB
These domain always are in form of encrypted names like
http://3g2upl4pq6kufc4m.onion/                       – DuckDuckGo Search Engine
http://xmh57jrzrnw6insl.onion/                         – TORCH – Tor Search Engine
http://32rfckwuorlf4dlv.onion/                           – Onion URL Repository
These names are purposely not in Human Readable Form so that Google can't address these Url's.
Found it Interesting? Got Something to ask??
Feel free to comment it below.
Stay Secure ! Stay Happy !!