5 Steps to Secure your Wifi
Insecure Wi-Fi is the easiest way for people to access your home network, leech your internet and cause you serious headaches with more malicious behaviour. Cyber Criminals can easily find default router passwords (Check routerpasswords.com ). On other hand it takes around 5 minutes to crack a WEP encrypted wifi password. Free Hacking tools are also available on kali linux to crack passwords. So it's better to make our home network secure.
Read on as I show you the 5 steps to secure your Wifi.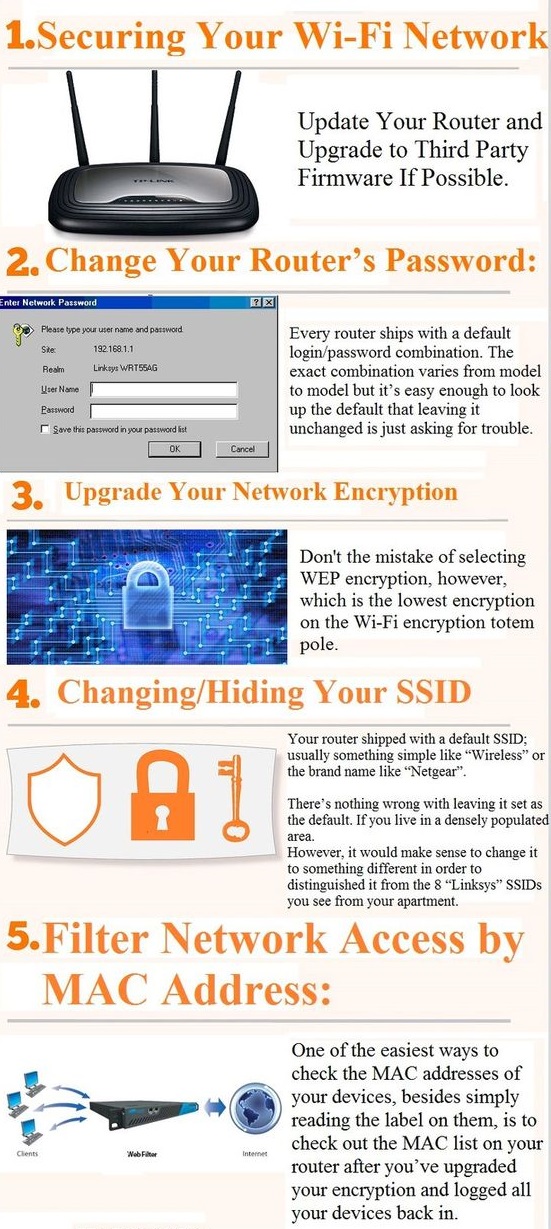 Found it Interesting? Got Something to ask??
Feel free to comment it below.
Stay Secure ! Stay Happy !!